Equipment…
Telepros features Sony XDCAM large sensor and three chip professional broadcast cameras. High definition formats include 4K XAVC Intra, ProRes422, 1080 or 720 MPEG HD422 (UDF) and HD420 (FAT). We can deliver NTSC or PAL on XDCAM discs, SXS and SDHC cards, or hard drives.
Support equipment includes tripods, monitors, prompters, and a wide selection of lighting and sound equipment. We have Final Cut Pro computer editing and a small footprint desktop flypack for switching live multi-camera programs.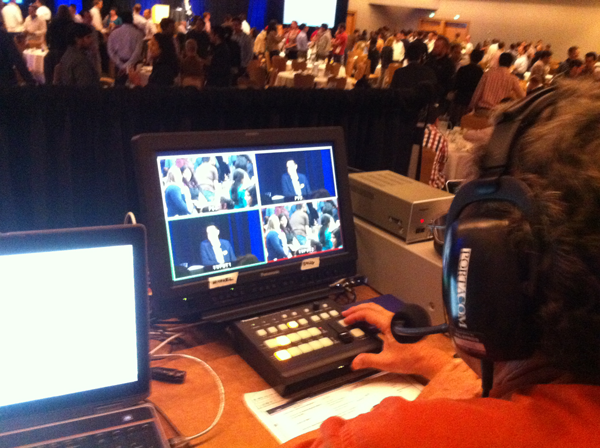 Telepros is also uniquely equipped with a twin-engine Cessna, with radar, de-icing and turbocharging, for all weather, high altitude safety. This enables us to easily handle remote locations or multiple city shoots out West, and can also serve as an aerial camera platform. Our founder, Niels Melo, is an experienced commercial pilot with instrument and multiengine ratings.